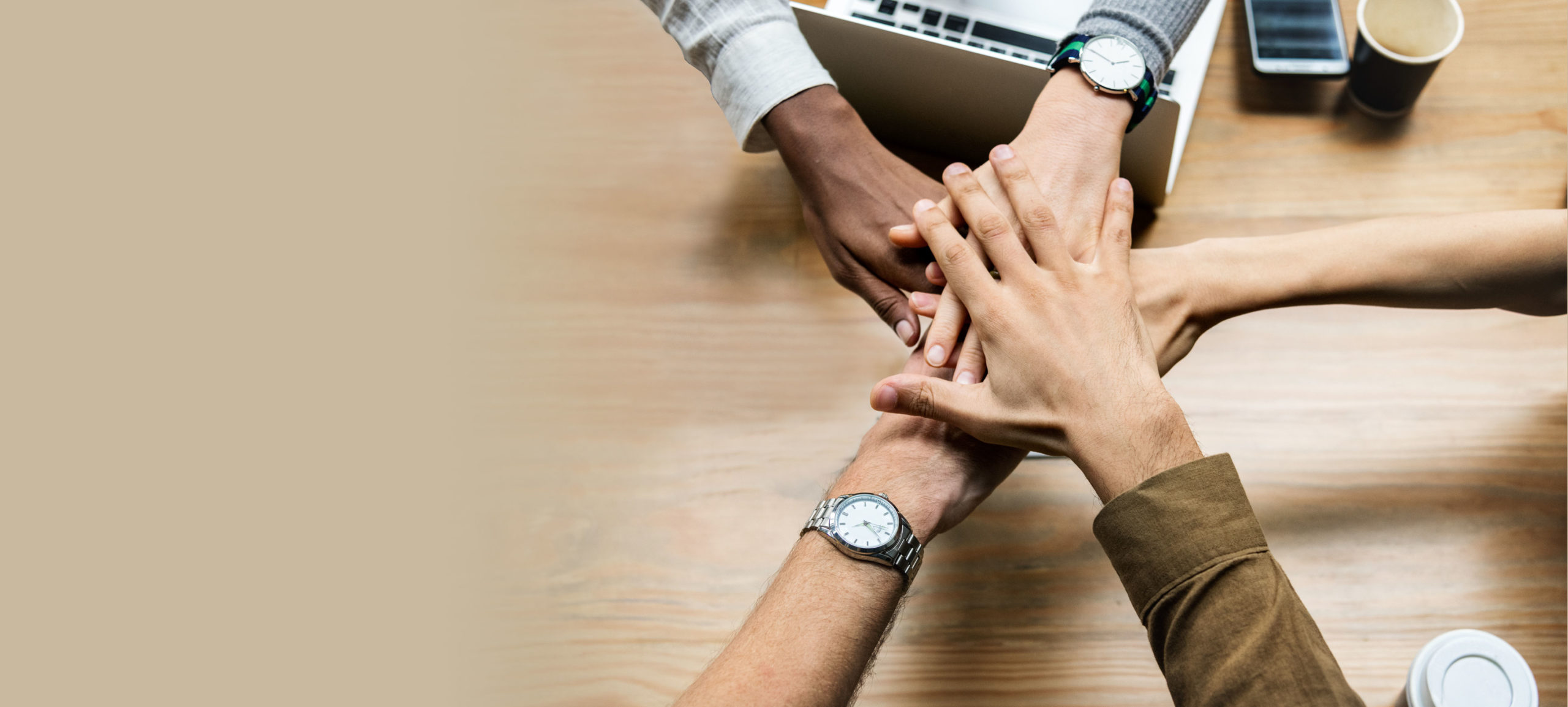 Reliable, Professional Team and always ready to innovate
Connectivity in the communication network is our forte, we must provide the best solution and also maintain the trust placed in your business connectivity services. We are committed to always providing a sense of security and peace of mind for each of our customers.

Our Leadership Team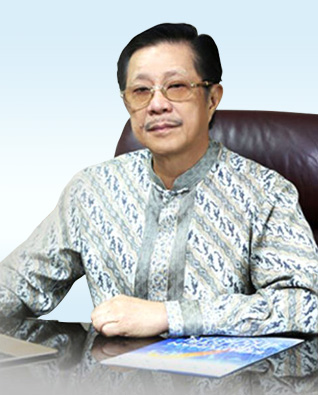 Ir. Sugeng Alifen
President Director & Founder
Founder and President Director of PT. Dwi Tunggal Putra (DTP) started his career in the telecommunications industry in 1974. Graduated from the Electro Engineering Department of Institut Teknologi Sepuluh November (ITS), he built a strategic business in radio telecommunications design and procurement.
As one of the pioneers in the telecommunications service business, DTP has won the trust of the government sector and private companies in Indonesia. DTP has long been a partner of the Indonesian government and has completed more than 1000 projects.
Entering the millennium era, Sugeng Alifen successfully developed his business and made DTP a telecommunications company with high-quality integrated services. The complete range of DTP services starting from IP Transit (DTP NET), Internet Service Provider (Buanter), Datacenter (GSD), and VSAT Network (ID NET), to meet all customer needs.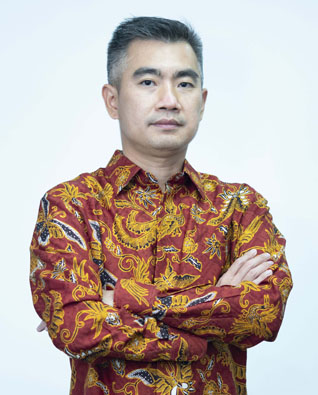 Michael Alifen
Michael Alifen first joined PT. Dwi Tunggal Putra (DTP) in 2003, right after obtaining a master's degree in business with a specialization in information systems management at the University of New South Wales. This degree complements his educational background, having earlier completed his education major in business in 2000, Australian University of Technology, Sydney.
With extensive experience in technology and information, Michael Alifen diligently built his career in DTP. Currently, he has established his position as Director & CEO of DTP and has participated in building Datacenter services.
Its consistency in Datacenter services named Graha Sarana Data (GSD) resulted in rapid achievement. Until today, DTP has 4 Datacenters that have served various customer needs with the latest technology as DTP's commitment to be the best.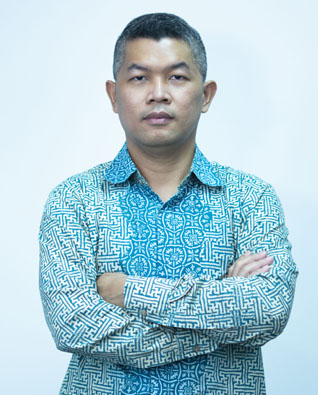 Edi Sugianto
Edi Sugianto is also known as an individual figure who likes a challenge in the world of work in the telecommunications sector. His brilliant solutions and ideas in responding to a challenge faced by the company made him successful in a career in the telecommunications sector.
At the age of 36, he served as General Manager (GM) of DTP. And within three years, he was promoted to Chief Commercial Officer (CCO).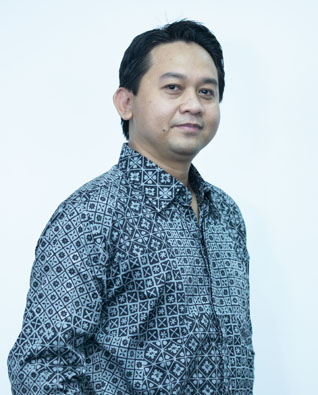 Kristiadi Himawan
Kristiadi Himawan is also known as an individual figure who is competent and experienced in the ICT sector. Having educational backgrounds in Electrical Engineering (ITS) and a Master of Information Technology (UI), surely support his career in the field he has been in for almost 20 years.
Previously, after going through a long journey in carrying out several job positions in the datacenter, IT network infrastructure and VSAT, which accompanied by his perseverance and career achievements. In the end, he was appointed as Chief Technology Officer (CTO) of DTP in 2020.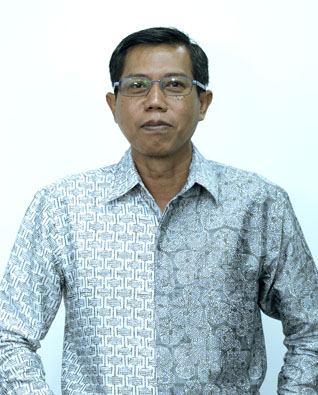 M. Agus Zainudin
Chief Operational Officer
As COO, Mohammad Agus Zainudin is known as an individual who has perseverance in designing and implementing his strategy in the field of telecommunications engineering, his hard work with a series of portfolios has made him one of the most famous VSAT Professional Engineers in Indonesia.
Thanks to his hard work, DTP now has Satellite Hubs with C-Band and Ku-Band frequency at DTP Cimanggis. And also has Satellite Hubs with Ka-band frequency at Timika – Papua which currently serves hundreds of sites spread throughout Indonesia.
Kistianrie Pakuningrat
Secretary of Director 
"Always be nice to secretaries, they are the real gatekeepers in the world."
Yoke Tangkar

Head of Sales Department
"Great salespeople are relationship builder who provide value and help their customers win."
Gemavira Hadi
Project Development Manager
"Available in real time for my clients who need to access the latest timeline and the latest project plan"
Esterline Galatio
Finance Manager
"Life is fragile. We're not guaranteed a tomorrow so give it everything you've got"
Odwin Hoseanto
HR & GA Manager
"The simple things are often the trust."
Slamet Budiono

System & Development Manager
"Don't be afraid to move, because the distance of 1000 miles starts by a single step"
Umar Dani
After Sales Support Manager
"A satisfied customer is the best business strategy of all."
Imanuel JP Nubatonis
Project Manager
"If you want to achieve some really big and interesting goals, you have to learn to fall in love with hard work"
Rasmono Wira T
 Technical Operation Manager
"Doing small-scope duty well will trains us to accomplish major work in a more perfect way"
Nur Iman Ardiansyah
Network Operation Center (NOC) Manager
"The highest appreciation for someone's hard work isn't about what's the aim of pursuing, but more of what he becomes from it."
Rachdian Cahyono Edhi
Datacenter Facility Manager
"Anything is possible when you have the right people to support you."
Syahrullah Ahmad
Field Engineer (FE) Manager
"Every day may not be good but there is something good in every day."